The Danbury Dolphins Swim Team is a competitive summer swim program
​for swimmers of all levels - ages 6-16.
​ This team is part of the the State Line Swim League along with Brookfield, Edgewood, Great Pond, Mimosa, New Fairfield, New Milford, Newtown, Pleasantview, Putnam Lake, Redding, Ridgefield Boys & Girls Club, Ridgewood, Rock Ridge, Shepaug, Southbury, Southeast, Westmoreland, & West Mountain.
This is a GREAT introductory swim team...participants must be able to swim 25 yards unaided (10/under) or 50 yards unaided (11/up) and have a basic knowledge of freestyle to join!
​It's also an excellent team for experienced swimmers to compete in a more relaxed setting. Swimming with the Dolphins is FUN!!
​No matter how skilled, they will love it!! ​​​​​
​You will be amazed at how well ALL the kids are swimming -
​ALL strokes - by the end of a very short season!
​Find out why so many kids come back year after year!
​
The team practices the last week in June and the entire month of July.
​ Practice is held Monday - Friday at the O'Neill Center Pool
​at Western Connecticut State University (Westside Campus).
​ Swimmers are broken up by age and practice 1 hr/day:
​8&under & 11-12 @ 2:30-3:30pm; 9-10 & 13&over @ 3:30-4:30pm
​ Locations of swim meets vary.
​On days of meets there is no practice.
​Swimmers attain qualifying times at meets ​throughout the season
​to participate in the final "Invitational" meet.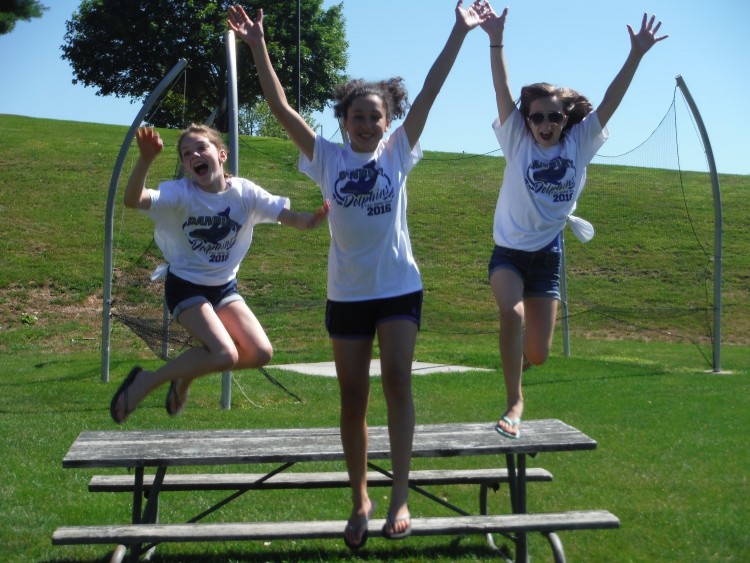 Congratulations on another amazing summer swimming with the Dolphins!! See you all next year!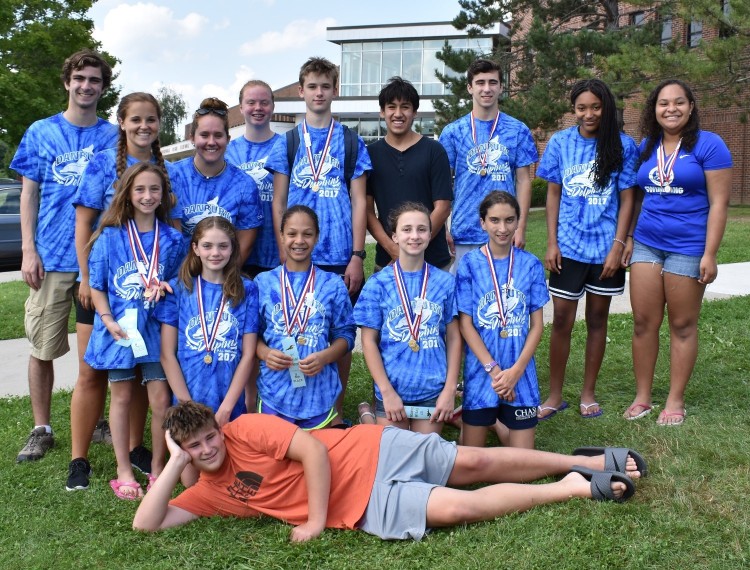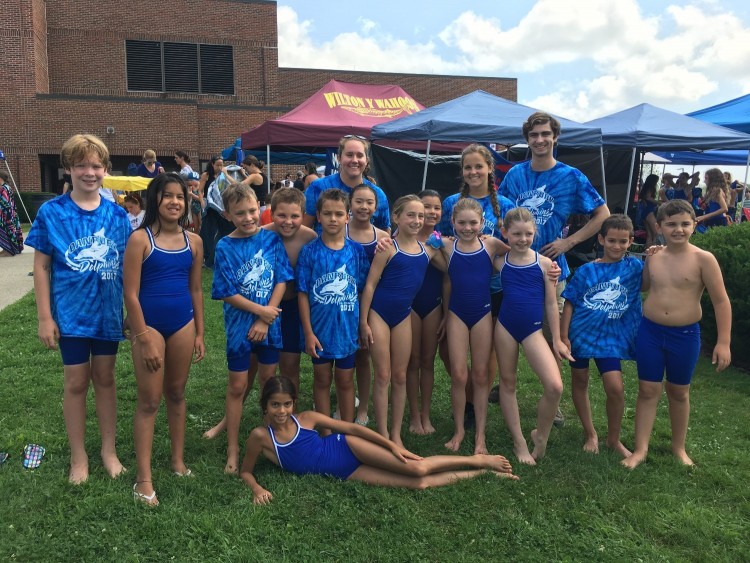 Great Job 2017 Invitational Swimmers!!